The government of Edo State under the leadership of Governor Godwin Obaseki launched the state's compulsory healthcare insurance scheme on Thursday, 31 October 2019.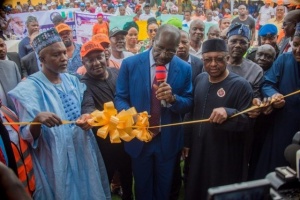 The scheme is set to deliver affordable healthcare services to residents statewide and reduce out-of-pocket healthcare spending. The governor also inaugurated the Social Health Insurance Scheme / Basic Healthcare Provision Fund to support the program and the rehabilitated 20 Primary Healthcare Centres (PHCs) in 18 Local Government Areas of the state.
The initiative is managed under Edo State Health Improvement Program (Edo-HIP), the body set up to undertake the national government-led Universal Health Coverage (UHC) mission aptly named Huwe (an Ebira word for Life). eClat Healthcare in its mission to drive healthcare delivery using technology is a proud technical partner to the Edo State Government via its flagship primary healthcare health management system – eClinic.
Edo-HIP is focused on strengthening the primary healthcare system; provision of access to specialist care for most common ailments and healthcare financing to ensure the system is sustainably run.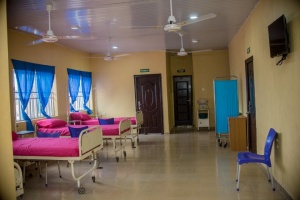 Speaking before the launch, the Special Assistant on Media and Communication Strategy, Crusoe Osagie says "The State Government has recorded a number of achievements in the health sector, which includes many Legacy drug treatment centers of the 20 primary healthcare centers in the 18 Local Government Areas (LGAs) of the state; enactment of the compulsory Health Insurance Law to reduce out-of-pocket expenses on healthcare and the repair and opening of the Edo Specialist Hospital."
For more information about Edo-HIP, kindly visit its program website – edohip.com